Our Senior Management Team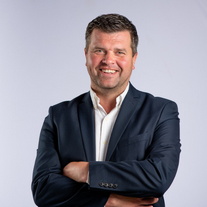 Karl Yeoman
Director
Karl's a CeMAP (Certificate in Mortgage Advice and Practice) qualified specialist mortgage broker with over 10 years of experience helping hundreds of people. He's committed to getting the best possible result for his clients, and always goes the extra mile to help. Karl has used his expertise in customer experience to coach the Create Finance mortgage advisers to be the best they can be. Karl takes pride in ensuring that every customer that comes to Create Finance has the same great experience so that they want to come back to us time and time again.
Karl specialises in all forms of complex mortgages like Help-to-Buy, Right-to-Buy, concessionary purchases, debt consolidation, late payments, CCJs, defaults, bankruptcy, IVAs and Debt Management Plans (DMPs).
He's also helped many self-employed clients like contractors, those in a brand new job, or with only one year's worth of trading history, first-time buyers and Shared Ownership clients.
Karl also specialises in protection and sees this as a vital part of his job. Once he helps you get your dream home, he wants to make sure that you keep it under any circumstance.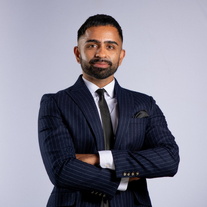 Gindy Mathoon
Senior Mortgage & Protection Adviser
Gindy has extensive mortgage experience stretching back 13 years. He prides himself on being the 'Mortgage Criteria King' - knowing everything about the mortgage lenders on the market and pretty much everything there is to know when it comes to lenders' criteria. He lives and breathes mortgages, often seen in front of his laptop long into the night and on most weekends! He has used this experience to help the mortgage advisers at Create Finance have a full understanding of the specialist market so when they speak to their customers, they know which lender will help.
Gindy has great relationships with lenders. This, coupled with his extensive knowledge enables him to secure complex deals to get his clients the right mortgage.
Andy Gibson
Sales and Development Manager
As the Head of Sales & Development at Create Finance Andy has a wealth of experience directing and leading national sales teams.
Andy has remarkable experience at growing new sales channels, developing high performing teams and growing new and existing businesses through transformations.
Andy also excels at organizing and steering multiple projects on change, systems, processes with a keen focus on regulatory compliance and customer satisfaction.